PUBLIC TRANSPORT
From the bus station Florenc walk to the underground/metro to get the yellow line B direction ZLIČÍN.
It takes just 4 stops to get to the NÁRODNÍ TŘÍDA. There you will use exit to the SPÁLENÁ STREET, where is the tram stop on the side of QUADRIUM mall. Do not cross the road. You can take trams 9, 22 and 23 to get 3 stops to the ÚJEZD tram stop.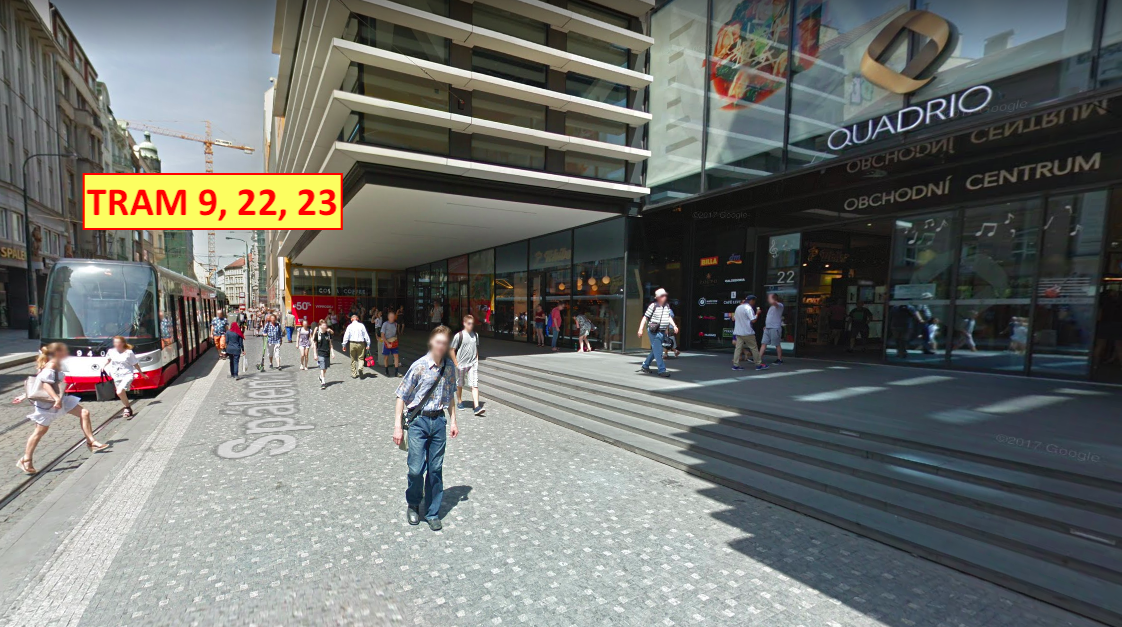 From the back of the tram stop ÚJEZD, cross to the sidewalk where KOŽEŠINY KUBÍN is. Turn left around the corner to the street ŠEŘÍKOVÁ and you will see grey building ŠEŘÍKOVÁ 565/8 on the right side, but look only for blue numbers on the buildings, the house has number blue 8. Red numbers are only to confuse you.
You can catch my Wi-Fi in front of the house.
Wi-Fi: APrague_3a
Password: Bewelcome8