Hi there! We are Štěpán and Ladka!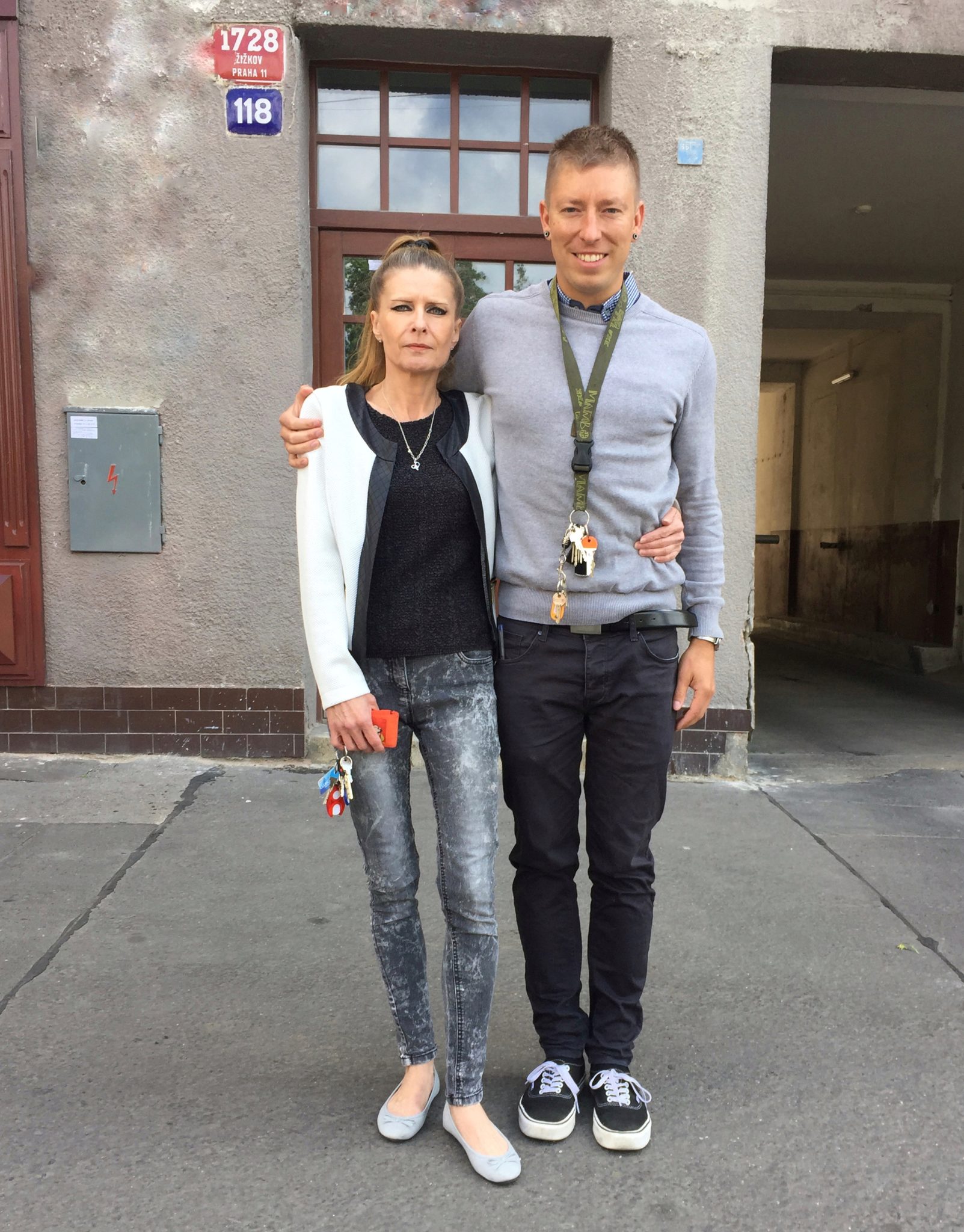 Hi there! We are Štěpán and Ladka and we will be happy to host you in Prague and believe you will have a great and memorable stay!
We aim you to experience ease, comfort and safety. We will be meeting you upon your arrival to explain you everything you need to know about Prague, neighborhood and the apartment you so you can enjoy the Prague from the local perspective. We want you to get acquainted with the best of Prague with the help of our personal guide and maps that we provide you with. We are here offering our help and will answer quickly any questions and will aim to make sure you have a fabulous time.
Now just let us introduce ourselves. Me and my colleague & cleaning lady Ladka were born in our hometown Prague. We think that we know everything what you need to know about Prague :))) Ladka doesn't speak any english, but we prepared for you personal guidebook you will get printed at the arrival time or in PDF in advance. We want to show you Prague much more local way. We love hosting people and that's why we are doing this job and why we are trying to make your stay in our apartment the best!
Štěpán is lover of sports especially skiing, snowboarding, tennis, biking, skating, running, gymnastics and dancing. He also loves playing the piano.
Štěpán made the apartment like he was making it for himself. And we are sure that you will feel the great atmosphere of the apartment and you will feel like at your home. The apartments are just few minutes from the center. You will get easily to the Old Town from here.
Ladka is great cleaning lady and she can make great homely atmosphere when she is welcoming people and preparing the apartments for your stay. She is also great mother of Filip who is 9 years old 🙂 SHe is living in the building so you can everytime ring the bell of the apartment number 7 and try to ask for help. If she doesn't speak english, you can use translator in your telephone :-))))
We look forward welcoming you in Prague!
Bc. Štěpán Horník
+420 604 426 300
APrague s.r.o.
IČO: 06633935
DIČ: CZ06633935
Koněvova 1728/118
Praha 3 Žižkov
130 00