For passage motorways with vehicle with at least 4 wheels a weighing up to 3,5t is necessary has marked vehicle with valid highway sticker. 
Stickers are available at almost every petrol station in the Czech Republic.
https://www.dalnicni-znamky.com/en/czech-republic
The house number is KONEVOVA 1728/118 next to the GOLD CHICKEN RESTAURANT. IMPORTANT – only look for blue numbers on the buildings, the house is number 118 and numbers go up from the bottom of the street. Red numbers (1728) are only to confuse you.
You can catch my Wi-Fi in front of the house
Wi-Fi: SAP3+4
Password: Bewelcome118
We installed the lockbox for you so you can self-check-in easily right when you arrive after 16:00. Please see the picture or video. The combination is in the message . Pull the black button down and the lockbox will open. You will find building key there. Please open the main building door and PUT THE KEY BACK tothe lockbox, close the lockbox and lock it by not leaving the combination visible so no one can get in.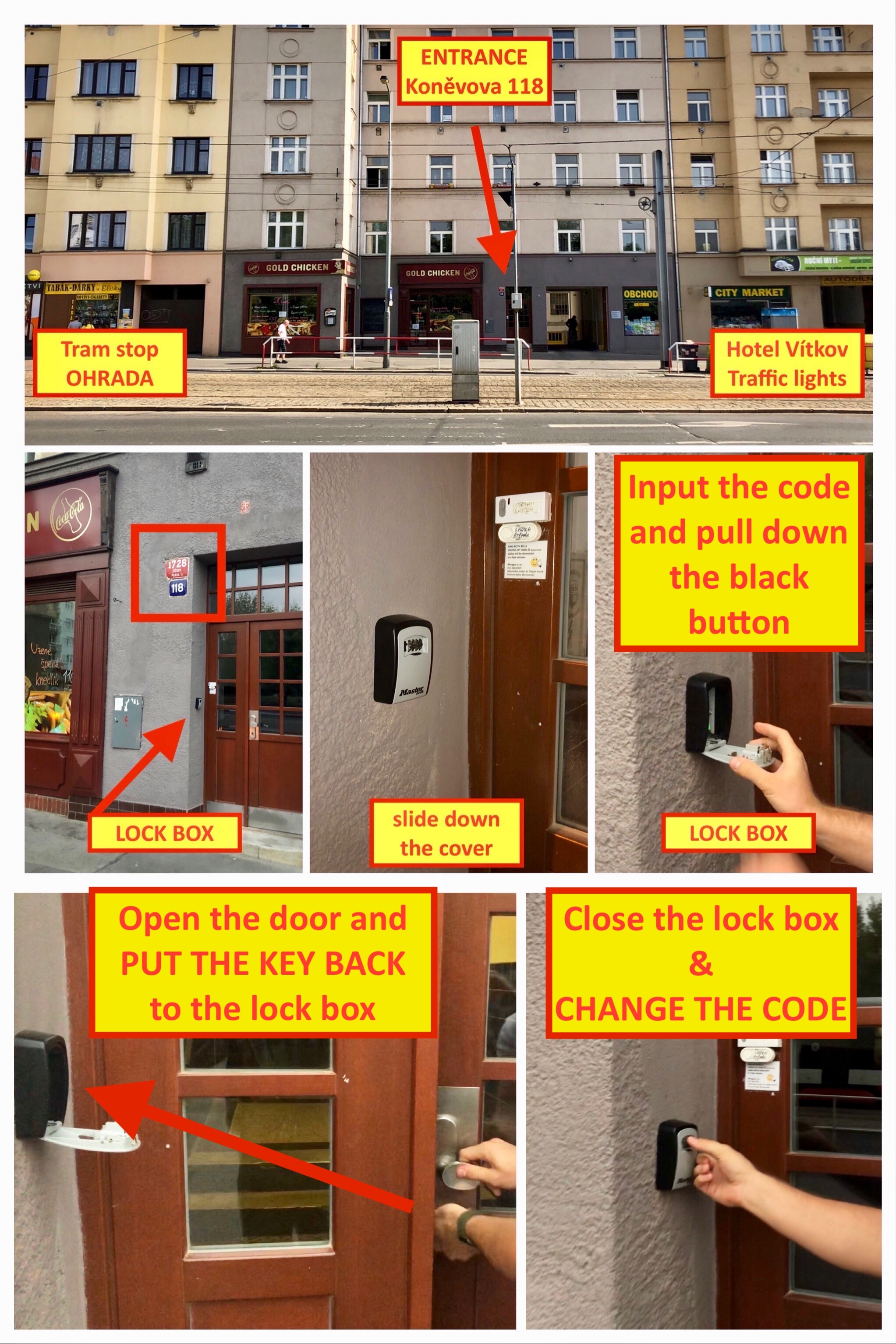 The keys are: BLACK key from the apartment and SILVER key from the building.You may have to pull the door towards you when unlocking thedoorto release the tension.
After entering the building take the elevator to your floor and find your apartment by number. Keys from the apartment are in lockbox onthe door and combination is͞ in the message. Please close the lockbox and lock it by not leaving thecombination visible so no one can get in.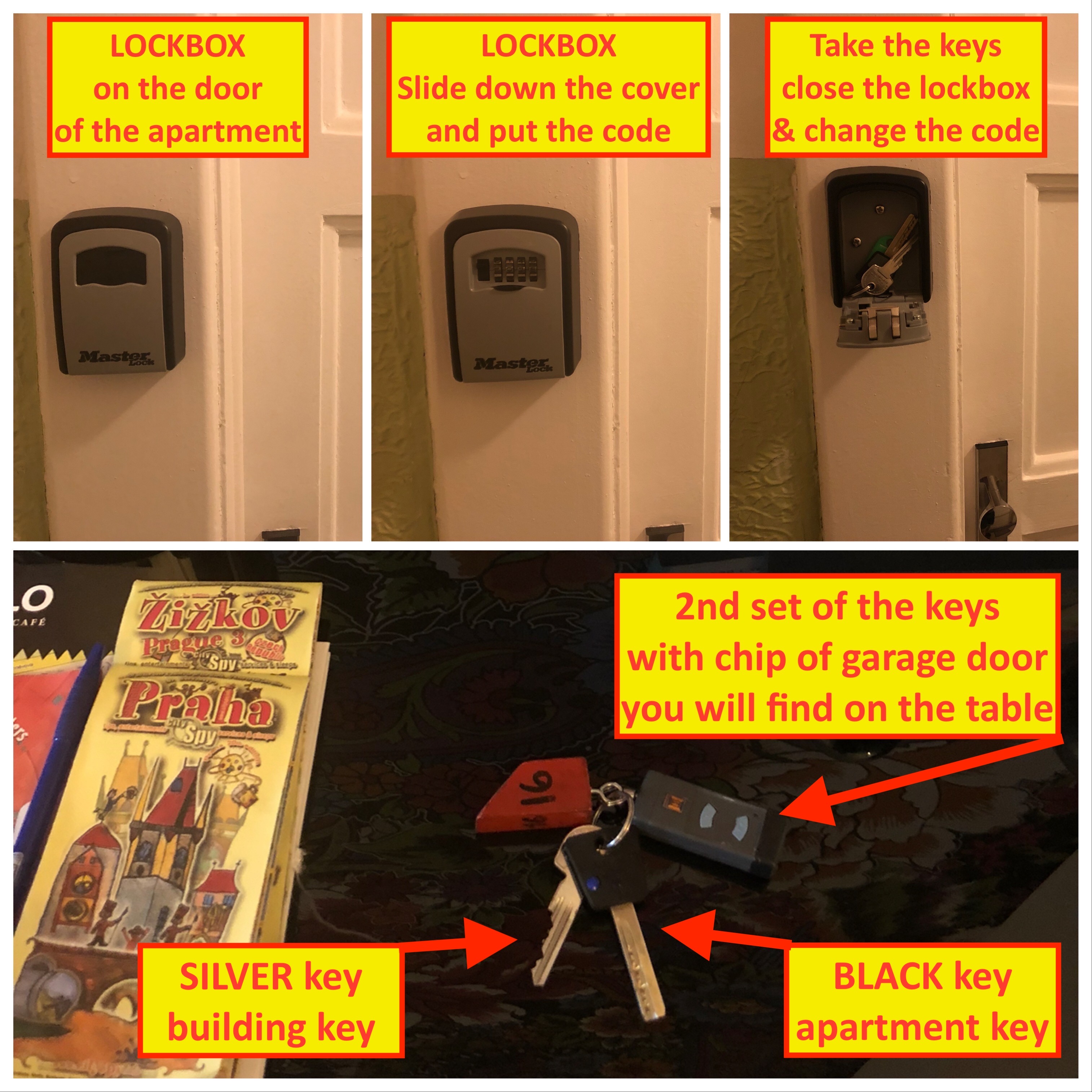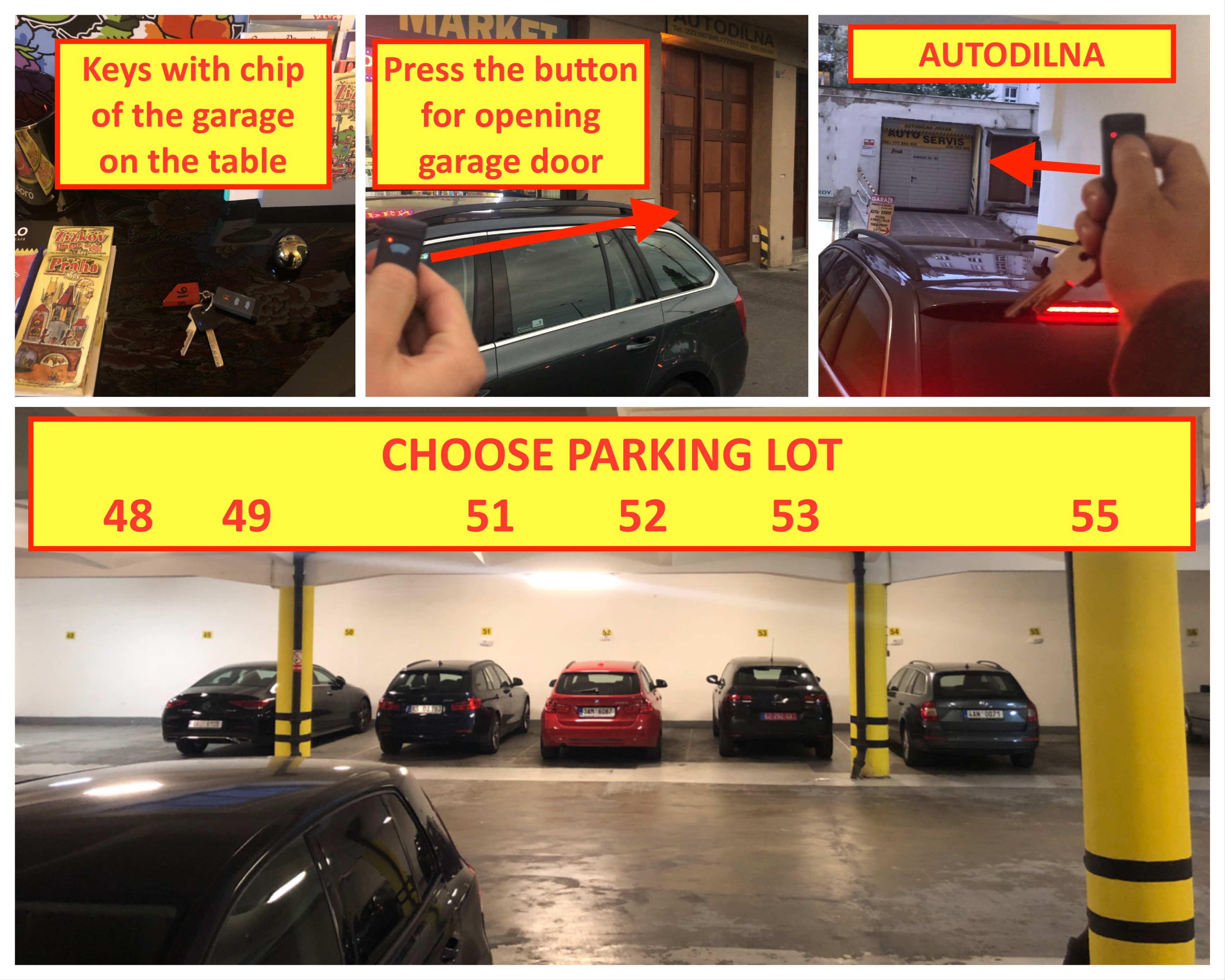 Please make yourself comfortable and let us know if you have any questions or need any help. There will be maps ready for you atthe table as well as our extensive guide with tips and explanations. We are looking forward to host you in Prague.
Recomandation: 
It isn't convenient to use your car in Prague to see the city. Everywhere in the city we have zones for residents or paid short term parking which is mostly occupied. You can find few parking houses (Wilsonova street or Revoluční street – in shopping mall Palladium) but it is paid more than 2 € per hour.
If you park in the down town at the zones, you can pay penalty more than 100€, that's why we recommend you to use Mr. Parkit net of paid parking places, or just leave the car in our garage and use UBER app taxi service or BOLT taxi service or Public transport.
The check out is anytime before 11 am. Please drop the keys from the apartment into the POST BOX APRAGUE on the ground floor. It would be great If you could send us message when you leave.